Gas Service Stations
Application
Gas service stations are characterized by the fact that laymen are present in a hazardous area zone 2 / Div 2 but also zone 1, Div1.
Typical risks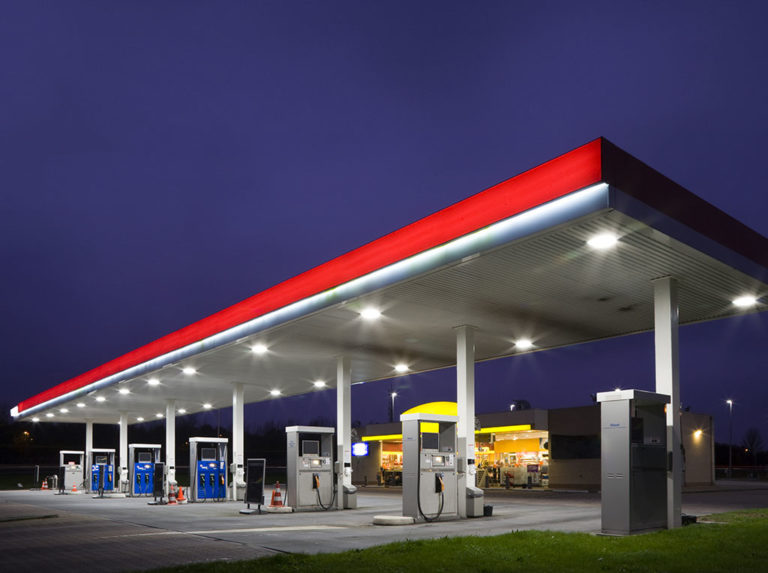 Typical features for Gas service stations are:
Ignition sources: static discharge, lighter, hot brakes or engines
High ventilation rates may occur.
Spill fires and fuel tank fire(because of imprudence)
Fuel pumps should be monitored; flame detectors can be mounted below the roof
Tank truck unloading and bulk fuel storage should be monitored
Typical requirements
Pumps and drains should be monitored
Tank truck unloading and storage tank area should be monitored
Detector choice: recommended IR3 or UV/IR Flame Detectors.