About Us
SENSE-WARE was founded in 2001 and is a manufacturer and international operating trading company which sells high quality safety products. With headquarters in Veenendaal, the Netherlands, SENSE-WARE supplies a comprehensive delivery program of products which are applied in heavy applications in the industry (most common in the chemical industry and in the oil and gas industry) and in shipping. Our mission is to supply our customers products that fulfill their needs in the safest and most simple way. The key to our success is that we continuously update our technical knowledge.
SENSE-WARE is an independent player in the market for industrial flame detection since 2010. SENSE-WARE introduced the 210 series flame detectors in 2012 with the UV Flame detector and UV/IR Flame detector. As a manufacturer we work with partners that serve the same goal: To supply products that make this world a safer place. Our goal is to manufacture with the help of a quality program that meets the Six Sigma principles. The second generation flame detectors includes an IR3 Flame detector and has been released in the summer of 2015. In the mean time SENSE-WARE supplied more than 10,000 pce Flame detectors worldwide.
SENSE-WARE also manufactures the T-229/4P universal UV/IR Flame detector Test Lamp which is widely used in marine application for testing UV, single IR and UV/IR flame detectors of many brands. Please check www.testlamp.com for more details on this unique product.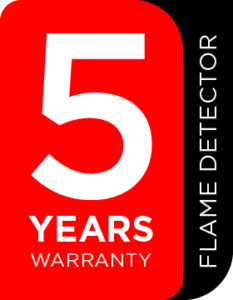 We are confident that our Flame detectors are of the highest quality in the Industry so we grant a 5 years warranty. The SENSE-WARE Quality Management System (QMS) is certified to ISO 9001.
Please meet the founders of Sense-WARE Fire and Gas Detection BV based in the Netherlands. Alfred and Jan developed the products including the rigorous testing and creating of the tools to inspect the quality during the various stages of production, assembly, packing, shipping and after sales. Truus has a perfect track record getting the orders booked, shipped and invoiced.